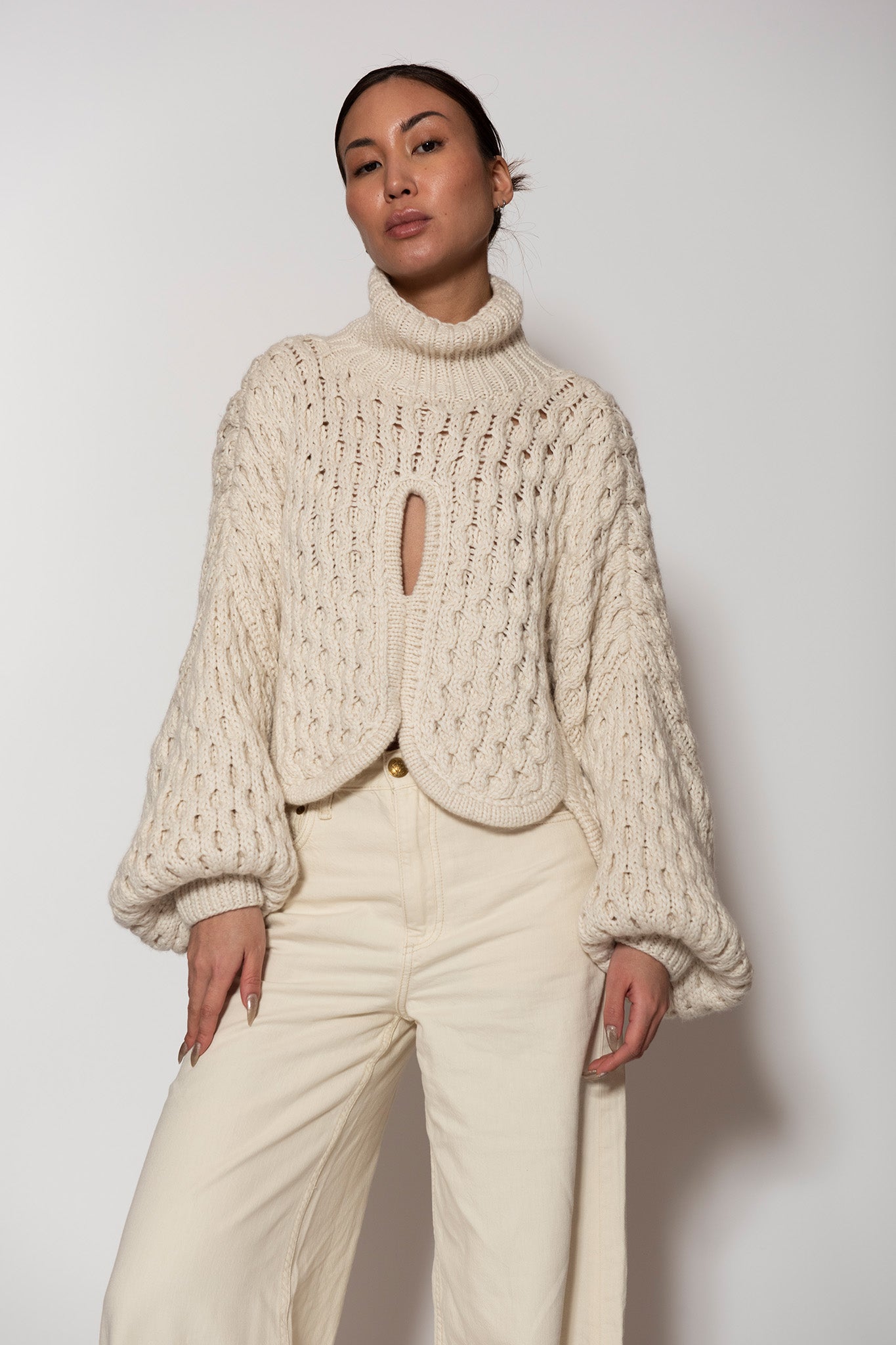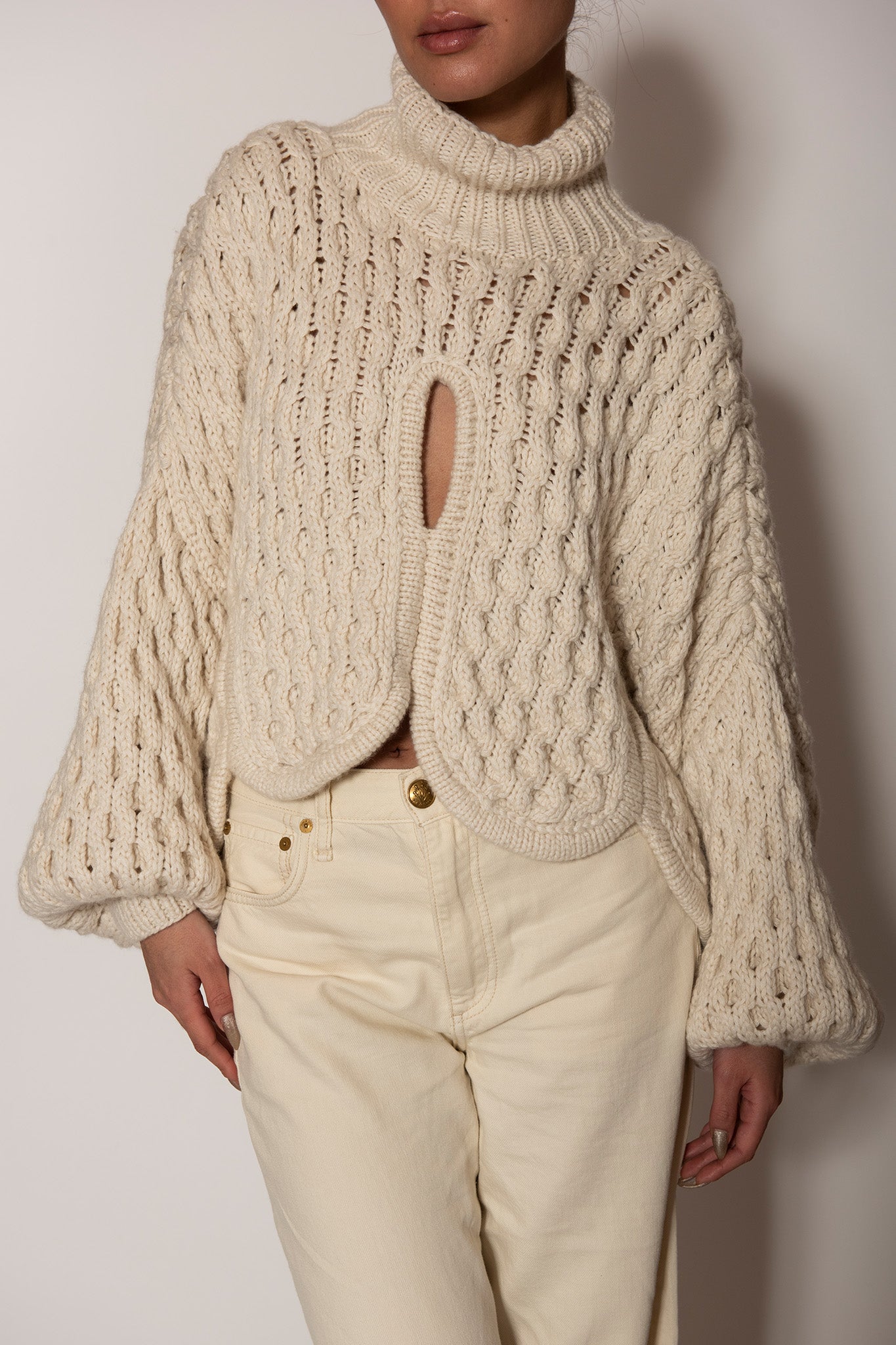 Antonio Cashmere Sweater
MADE FROM THE FINEST ITALIAN CASHMERE. 
Color Gradient - Cream White
Length - 50cm
Size - S/M
taxes are not included. Please note that if you add initials, adjust the length, size or select the option "create your own rainbow" you will not be able to return or be refunded for the coat.
COLORS
All colors are available upon request. Please e-mail us at contact@letanne.com
GRADIENTS
Single Color Gradient option - The order of the gradient will go as followed: the main color will be the top of the coat, and blended towards the bottom of the coat into the color chosen in the single color gradient option. Please refer to Mini Zoe Cashmere coat
Please e-mail us at contact@letanne.com if you have any questions or special customizations.
MATERIAL
All of our cashmere coats are made with 100% Cashmere.
All of our Lace, Mohair and Silk coats are made with 75% Baby Mohair 25% Silk.
All of our Cotton and Silk coats are made with 75% Cotton 25% Silk.
CARE
Dry clean
FIT
One size - Intended for a slightly loose fit
PRODUCTION
Dear customer, please kindly note that all of our pieces are especially handmade to order by a team of female artisans from many locations in Eastern Europe. It may take our artisans more than 60 hours in order to make your piece. Please note, that since our artisans are located in a few different locations in Eastern Europe, your package might arrive from those locations. Thank you so much for your understanding and support!
You can visit our showroom in Paris by appointment at : 80 rue de Turenne 75003. To book your appointment, please email at: contact@letanne.com
Orders, Shipping & Returns
Products are made to order. Please allow 3-6 working weeks to receive your order. If you would like a specialized color, size, or alteration, please contact us at contact@letanne.com
Duties and import taxes are NOT INCLUDED into the price or at checkout and will need to be handled by the customer through customs.
Please note that all orders are handled by DHL EXPRESS. Shipping is NOT DDP(Delivery Duty Paid). Once the order is passed to DHL EXPRESS Letanne is no longer responsible for the delivery process. Any shipping delays, customs issues entering or exiting countries, fees that may apply during the shipping process, Letanne will not and cannot be held responsible. When your package goes through Customs you will be contacted with further instructions on how to receive your package. Duties and import taxes are not included.
For all delivery questions, issues or delays, please contact www.dhl.com
Personalized, Customized, and Altered products ( orders ) are NON REFUNDABLE and NON RETURNABLE. If the product is in PERFECT CONDITION and is neither Personalized, Customized, or Altered, You will have 14 days from the time you receive the order to return your purchase from HTTP://WWW.LETANNE.COM.
For wholesale: all items are non returnable and the sale is final. For all inquiries about returns, Please email us at CONTACT@LETANNE.COM
Looking for something special? Contact us.